Carborundum Collagraph: Texture and Image Workshop
Instructor: Trish Meyer
Location: Making Art Safely, Santa Fe, NM
Class dates: Monday–Friday, June 29–July 3, 2020
Learn to create painterly and photo carborundum collagraphs in this innovate workshop.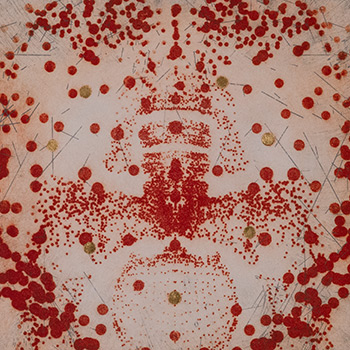 Splash Ink for Printmakers
Location: Remarque/New Grounds Print Workshop & Gallery
Address: 3812 Central Ave SE 100 B, Albuquerque, NM 87108
Class dates: Saturday–Sunday, May 30–31, 2020
Class time: 1 PM – 5 PM
Learn how to create custom paper using a technique called splash ink. This uses mulberry paper with watermedia to create sheets of colorful paper that can be used for Chine collé backgrounds for your high-contrast prints such as those produced by linocut, woodcut, collagraph and other printmaking methods.